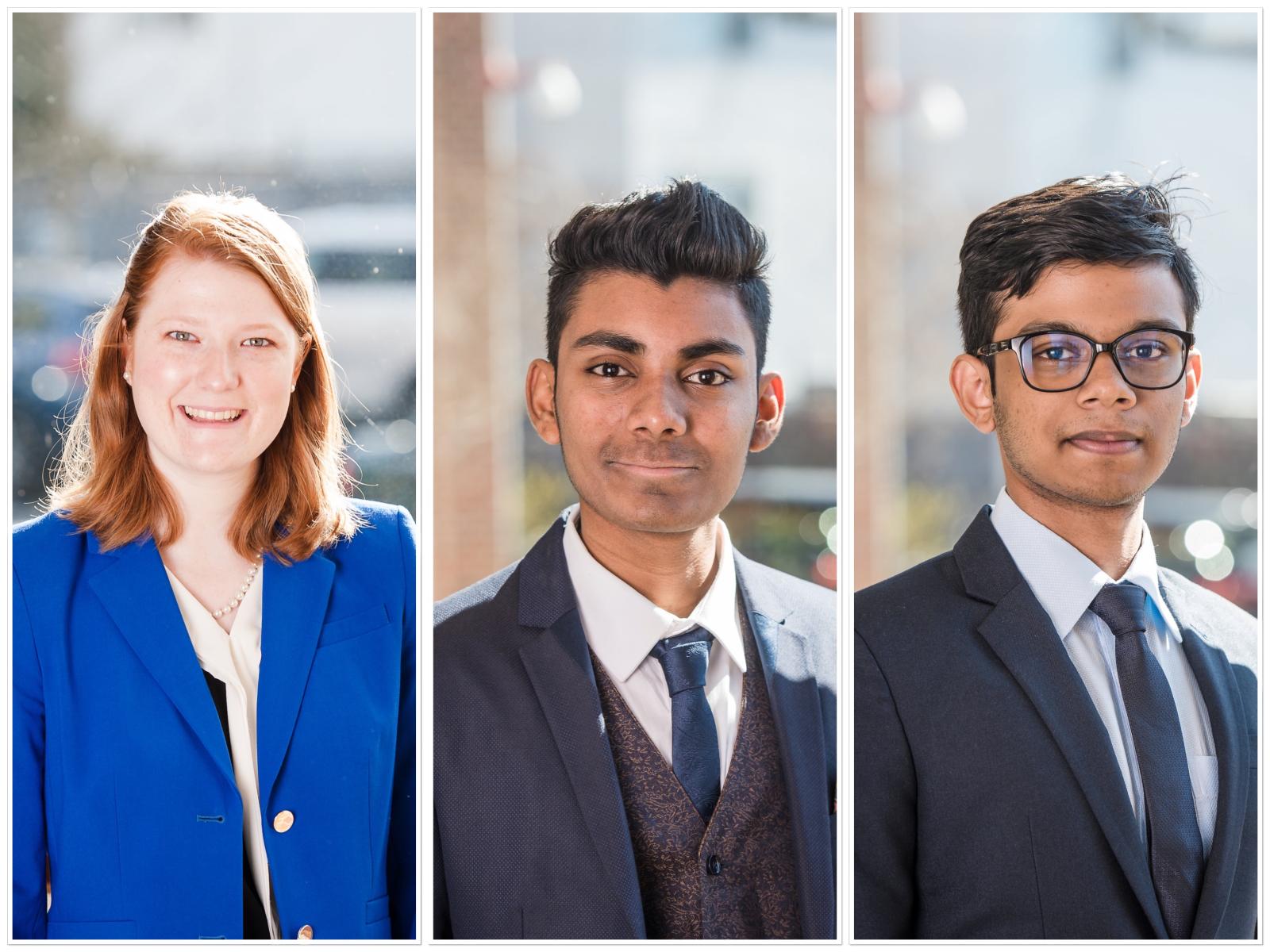 The Pandemic Economy: An Interim Report
September 9, 2020
The Jefferson Scholars Foundation is pleased to announce the next featured guests of its signature speaker series, JeffTalks. Join a conversation on Wednesday, September 16 at 7 PM (EDT) with three current Jefferson Scholars who interned with U.Va. economics professor Ed Burton over the summer.
Callie Freeman (JS '22), Udhava Gupta (JS '23), and Shafkat Pritom (JS '23) will share their insights and findings studying the impact of COVID-19 on the economy. Jefferson Scholar alumnus Huntley Garriott (JS '98), president of Live Oak Bank, will moderate the discussion.  
Click here to register to attend the webinar.