Warren F. Chauncey Lecture Series in American History
The Warren F. Chauncey Lecture Series in American History features renowned historians, authors, and public officials on a range of topics pertaining to American history.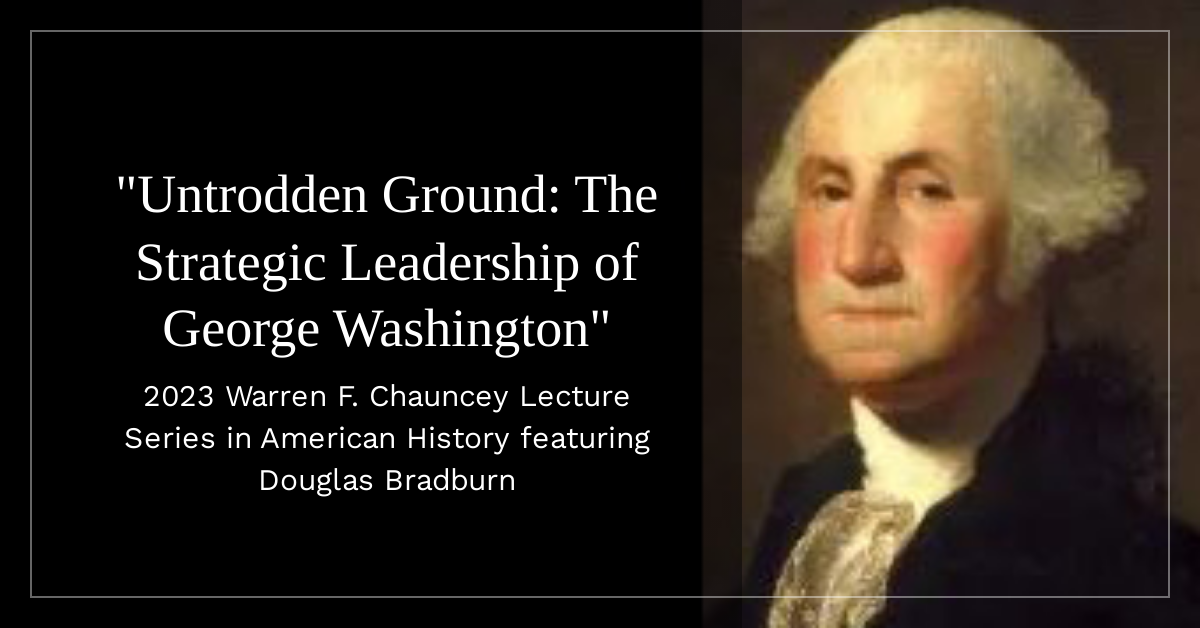 On February 23, 2023, the Foundation presented the Warren F. Chauncey Lecture Series in American History featuring Douglas Bradburn, president and CEO of George Washington's Mount Vernon. Bradburn, author of The Citizenship Revolution: Politics and the Creation of the American Union, 1774-1804, delivered a lecture entitled "Untrodden Ground: The Strategic Leadership of George Washington."  
Previous Chauncey Speakers
2019
William Hitchcock, a 20th century historian, UVA professor, and director of the Foundation's Governing America in Global Era initiative (or GAGE), delivered a talk on his most recent book The Age of Eisenhower: American and the World in the 1950s.
2018
General Robert B. Neller, 37th Commandant of the United States Marine Corps and 1975 graduate of UVA, delivered a talk on military leadership from a historic perspective.
2017
Gary Gallagher, history professor and director of UVA's Nau Civil War Center, delivered a talk entitled "How Americans Remembered the Civil War."
2016
Ed Ayers, president emeritus of University of Richmond and former dean of UVA's College of Arts & Sciences, presented a lecture entitled "The Mystery of Emancipation and Reconstruction." Ayers is a distinguished scholar of the American South and co-host of BackStory with the American History Guys, a nationally syndicated radio show and podcast.