Center for the Study of the
The Center for the Study of the Age of Jefferson approaches the ideas and legacies of Thomas Jefferson through a wide lens by bringing together experts on the Atlantic World, the colonial era, and the early American Republic.
Under the direction of Professor Christa Dierksheide, this interdisciplinary institute embraces a new approach to training the next generation of early Americanists. The Center enables UVA doctoral students to expand their expertise in a wide variety of methodologies, including digital history, material culture, and public history. A hub for scholarship, teaching, and public engagement, the Center fosters a vibrant intellectual community at the University of Virginia and contributes to a richer understanding of the American past.
Fellowships
The Center awards several fellowships in order to provide support for early career scholars to develop and revise works-in-progress.
Postdoctoral Fellowship
Alyssa Penick 
2021-23 Age of Jefferson Postdoctoral Fellow and Research Associate
Dartmouth College (B.A.)
University of Michigan (M.A.) (Ph.D.)
Alyssa Penick is a historian of law, religion, and society in early America and the Atlantic World. Her dissertation, which was awarded the William Nelson Cromwell Foundation Dissertation Prize, drew upon legal history, the history of slavery, and material culture for an innovative retelling of church and state during the era of the American Founding. Her work has been supported by the University of Michigan, the Berkley Center for Religion, Peace, and World Affairs, the Doris G. Quinn Foundation, the International Center for Jefferson Studies, and the Fred W. Smith National Library for the Study of George Washington. She is currently working on her first book, American Reformation: Church, State, and Property in the Revolutionary Chesapeake. 
About the Fellowship: This two-year postdoctoral fellowship provides support to an early-career scholar. The fellow leads a manuscript workshop in conjunction with U.Va. Press to revise their dissertation and is given opportunities for teaching, mentoring, and research.
Teaching Fellowship
Donovan Fifefield
2022-23 Age of Jefferson Teaching Fellow
University of Virginia (M.A.) (Ph.D.)
About the Fellowship: This nine-month fellowship supports an ABD Ph.D. candidate in history, who coordinates the Early American Seminar and teaches an undergraduate seminar while completing their dissertation.
Public History Fellowship
Mercedes Haigler
2022-23 Age of Jefferson Public History Fellow
University of Virginia (M.A.) (Ph.D.)
About the Fellowship: This one-year fellowship provides support to a Ph.D. candidate in history to gain expertise in public history. In addition to working on their dissertation, the fellow will work two days per week in a research department of their choosing (including Curatorial, Archaeology, Oral History, or Documentary Editing) at Monticello.
Enhancement Fellowship
Bethany McGlyn
2021-26 Jefferson Scholars Foundation Doctoral Enhancement Fellow
Towson University (B.A.)
University of Delaware (M.A.)
McGlyn is a Ph.D. student in the Corcoran Department of History at UVA, studying slavery, craft labor, and material culture in the 18th-century American South and Atlantic World. She holds an M.A. in American Material Culture from the University of Delaware's Winterthur Program in American Material Culture and has worked in curatorial departments at Historic Annapolis, the National Parks Service, and Winterthur.
About the Fellowship: This fellowship provides additional support to a doctoral student in the Corcoran Department of History throughout their five years of graduate school. Prospective students who are interested in this opportunity should contact Professor Christa Dierksheide.
Short-Term Fellowships
Jefferson Scholars Foundation Public History Short-Term Fellowships

These two-month summer fellowships enable two UVA graduate students to intern at Thomas Jefferson's Monticello or James Monroe's Highland in a research specialty of their choice (including Curatorial, Archaeology, Oral History, Documentary Editing). Internships run from June 1 to July 31 every summer.
Programs
&

Events
Annual Lecture Series
The Center hosts an Annual Lecture Series every fall, featuring leading scholars of the era of Thomas Jefferson who share their research and insights with the Foundation and UVA communities.
2022 Age of Jefferson Lecture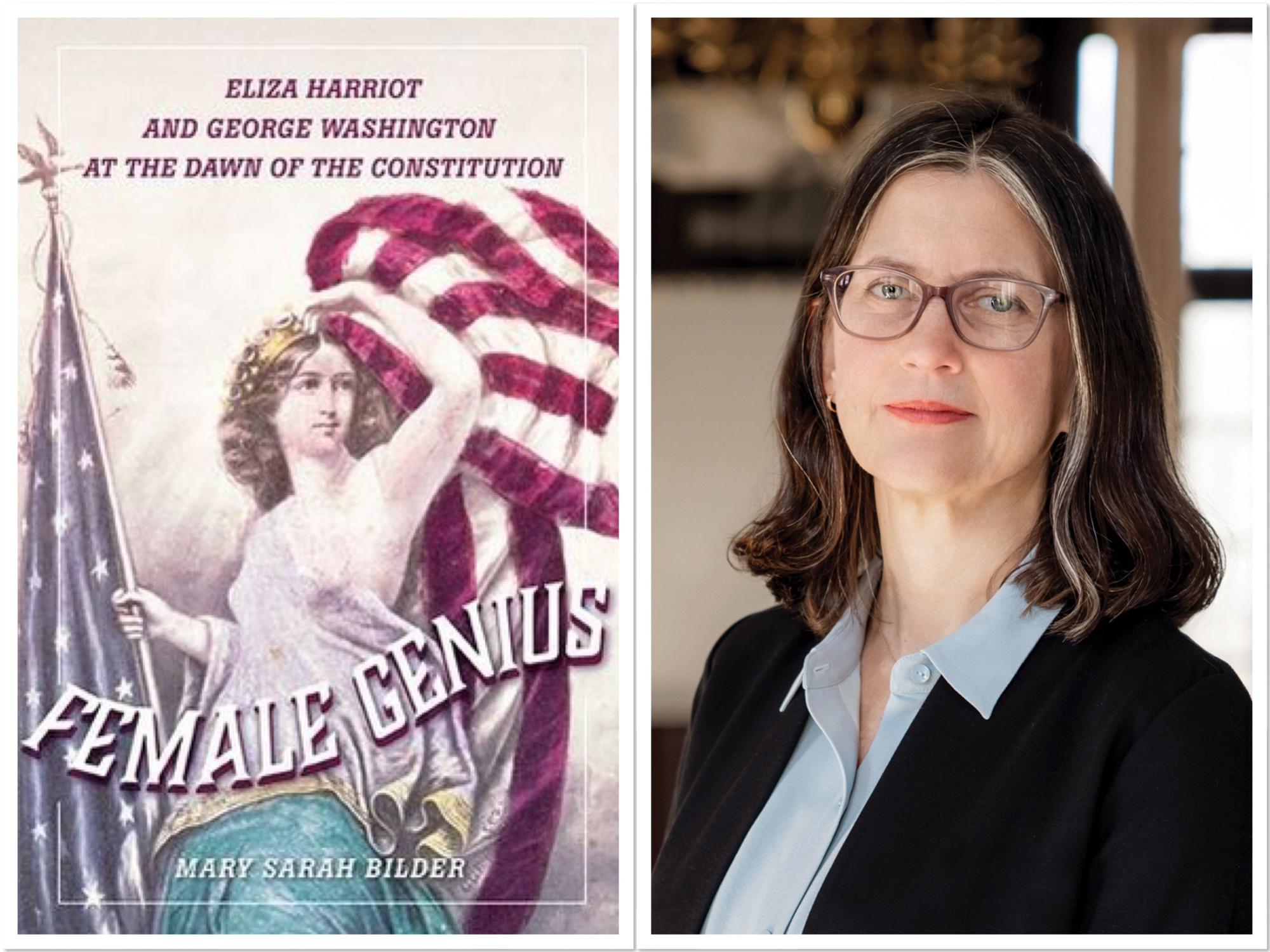 The 2022 Annual Lecture featured Professor Mary Sarah Bilder on her provocative new book, Female Genius: Eliza Harriot and George Washington at the Dawn of the Constitution.
Inaugural Age of Jefferson Lecture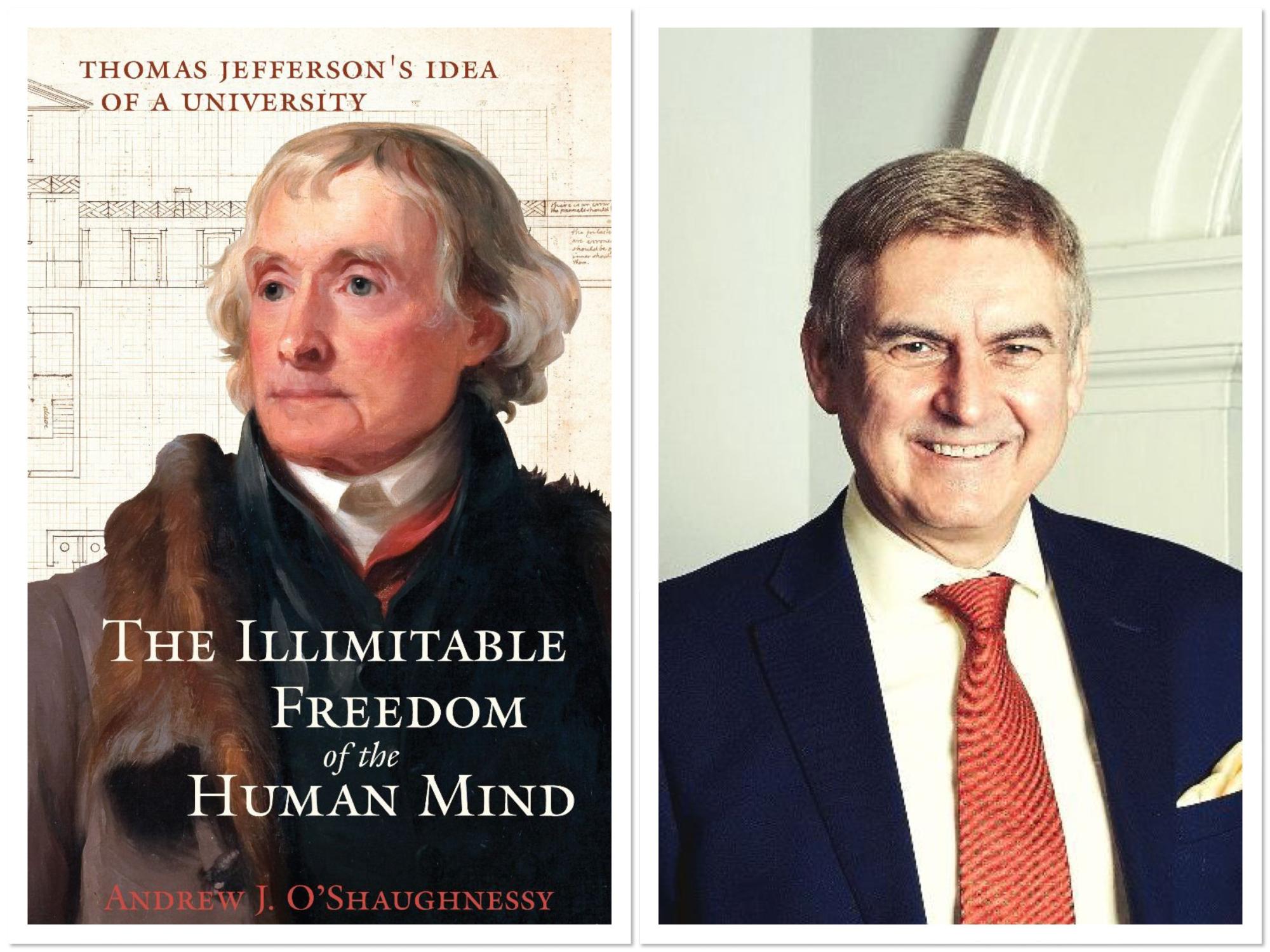 The 2021 Annual Lecture featured one of the country's foremost experts on Thomas Jefferson, Andrew J. O'Shaughnessy. Professor O'Shaughnessy is vice president of the Thomas Jefferson Foundation at Monticello and Saunders Director of the Robert H. Smith International Center for Jefferson Studies. He delivered a talk about his new book Illimitable Freedom of the Human Mind: Thomas Jefferson's Idea of a University.
Early American Seminar
The Early American Seminar brings together UVA graduate students, faculty, visiting scholars, and historians and fellows from Monticello. Coordinated by the Monticello-Jefferson Scholars Teaching Fellow, the seminar meets every other week to share and provide feedback on in-progress work.