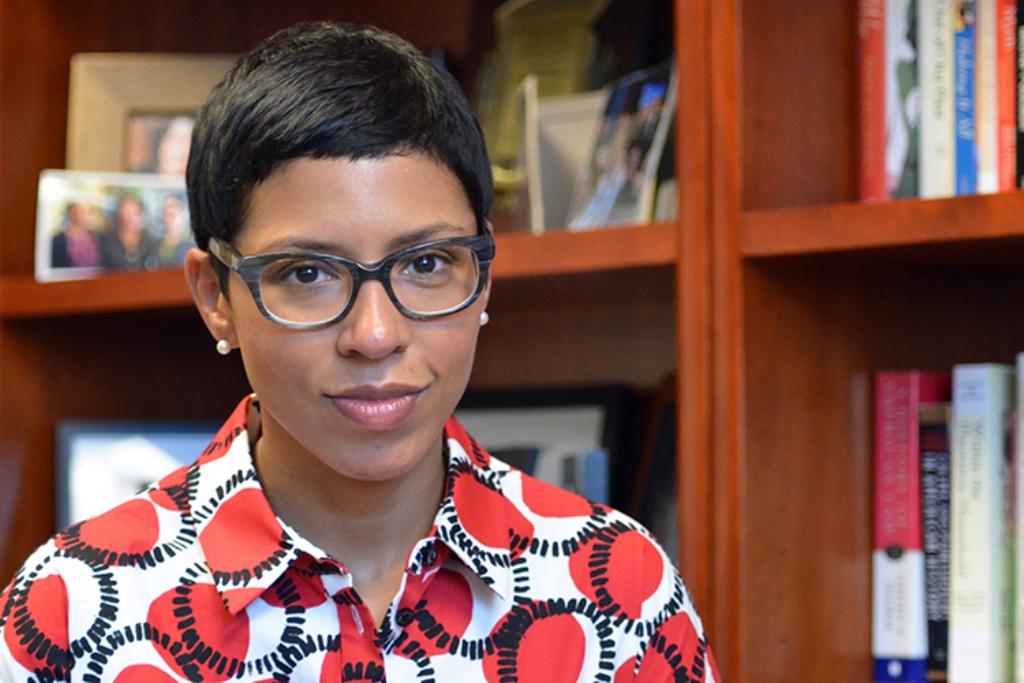 Melissa Murray, JS '97, named Interim Dean of UC Berkeley School of Law
March 23, 2016
When Jefferson Scholar Melissa Murray graduated from U.Va. in 1997, there was little doubt that she faced a bright future. After making a mark on the University community as a Madison House volunteer, University Guide Service historian, member of the Washington Literary Society and Debating Union, co-chair of the College Bowl, fundraising chair of the Colonnade Ball Committee and a volunteer at the Learning Needs and Evaluation Center, among other volunteer activities, Melissa went on to receive her JD from the Yale School of Law in 2002.
Following law school, Melissa clerked for Sonia Sotomayor, then of the U.S. Court of Appeals for the 2nd Circuit, and Stefan Underhill of the U.S. District Court for the District of Connecticut. During her time in Connecticut, she also helped the Foundation fulfill its mission to recruit outstanding students to U.Va. by serving on a regional selection committee, interviewing outstanding prospective students from the area and encouraging them to consider attending U.Va. 
Melissa joined the Berkeley Law faculty in 2006, and was tenured by 2011. In addition to serving as faculty director of Berkeley Law's Center on Reproductive Rights and Justice, she has taught a range of courses that include family law, constitutional law and criminal law.
Today she continues her commitment to service as an interviewer for Berkeley's Regents and Chancellor's Scholarship program, which awards merit scholarships to outstanding high school students. She also serves on the executive board of the Bay Area Lawyers Chapter of the American Constitution Society and the executive board of the East Bay Community Legal Center, which provides legal services to indigent persons in the Bay Area.
The Jefferson Scholars Foundation is delighted that Melissa's talents, commitment to service, and academic accomplishments have been recognized by the UC Berkeley School of Law and wish her continued success and the best of luck in her newly appointed role as Interim Dean.
Read Melissa Murray's profile on the UC Berkeley School of Law website here. Read the press release announcing her appointment here.