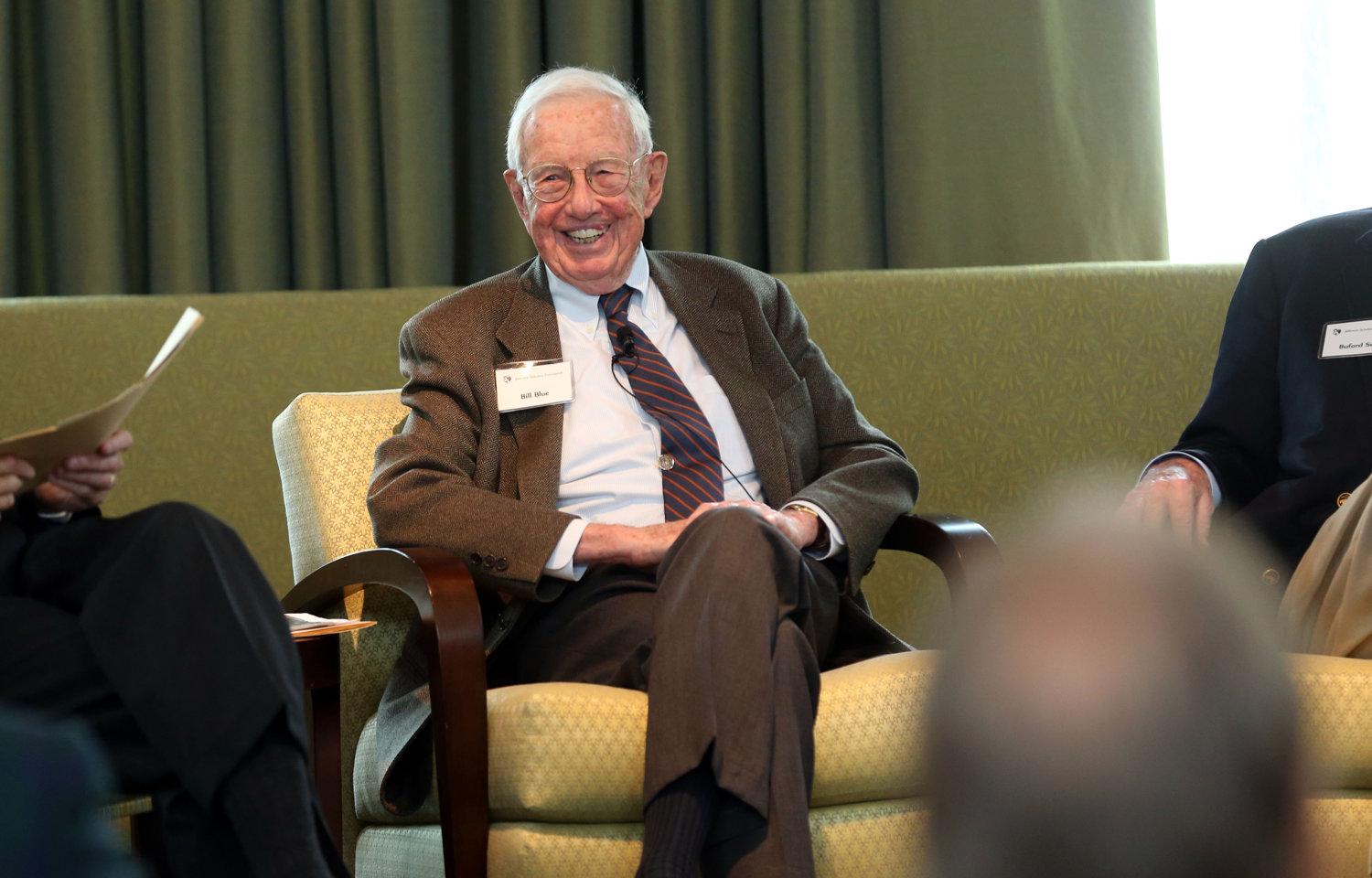 Longtime friend, supporter, and founder of the Jefferson Scholars Program has passed away
June 13, 2022
It is with a heavy heart and tremendous sadness that the Foundation faces the passing of its dear friend and one of its most loyal supporters, William "Bill" Fownes Blue. It is impossible to overstate the impact Bill has had on the Foundation over the last four decades.
A graduate of the Commerce School in 1956 and the Law School in 1960, Bill was active in the Maryland alumni chapter in Baltimore in the 1970's and was determined to get the chapter to devote itself to supporting a substantial and worthy cause at the University. His vision and persistence helped set the wheels in motion to create what would eventually become the Jefferson Scholars Program at U.Va. His efforts also led to the hiring of Jimmy Wright, the Foundation's current president of almost 40 years.
The Foundation extends its deepest condolences to the entire Blue Family, who have continued in their father's footsteps by supporting the Foundation's mission in myriad ways. 
Read Full Article