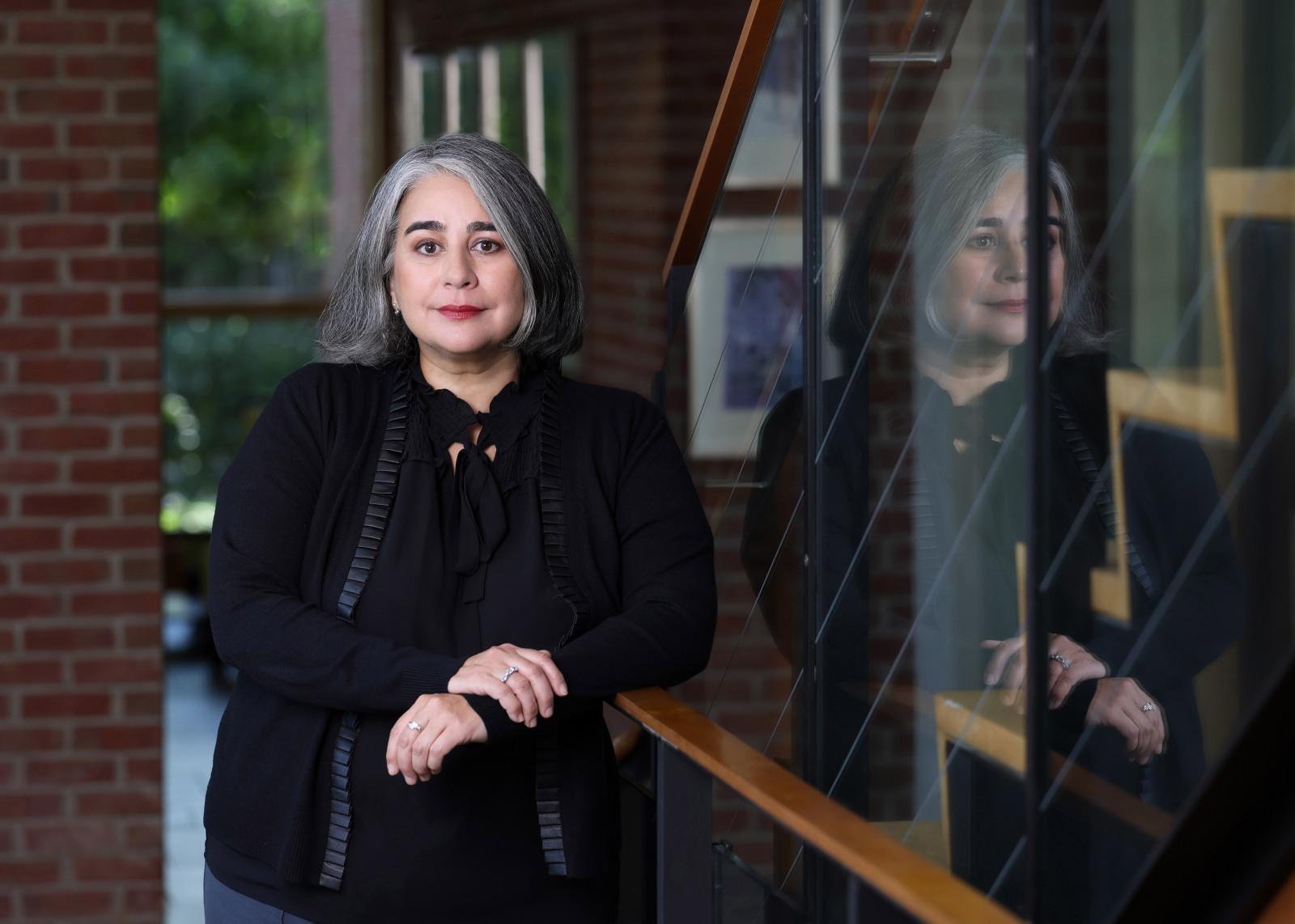 Jefferson Scholars Foundation announces award-winning author, curator, and educator joins UVA's Department of Art
October 23, 2023
The Jefferson Scholars Foundation is pleased to announce that Tatiana Flores has joined UVA's College of Arts and Sciences as the Edgar Shannon Jefferson Scholars Foundation Distinguished Professor in Art History. Flores specializes in modern and contemporary Latin American, Caribbean, and Latinx art and brings to UVA an impressive body of work as an award-winning author, curator, educator, and advocate for marginalized communities and their artistic traditions.

An interdisciplinary scholar with an undergraduate degree in comparative literature, Flores received her Ph.D. in Art History from Columbia University. Prior to joining UVA, she was on the faculty at Florida State University in Tallahassee and Rutgers, The State University of New Jersey, where she held joint appointments in the Departments of Art History and Latino and Caribbean Studies. 

Flores' contributions outside the classroom include having served as curator-at-large for the Museum of Latin American Art (MOLAA) in Long Beach, California and being named the Cisneros Visiting Scholar at the David Rockefeller Center for Latin American Studies at Harvard University. She curated the critically acclaimed exhibition Relational Undercurrents: Contemporary Art of the Caribbean Archipelago, which toured five venues from 2017 to 2019, for the Getty Foundation's Pacific Standard Time: LA/LA initiative and was director for the Rutgers Center for Women in the Arts, where she oversaw several exhibitions and convened major programs, including the 2023 conference Art, Gender, and Disability, which received major support from the Ford Foundation. 

Flores served as president of the Association for the Study of the Arts of the Present (ASAP) and is currently senior editor of ASAP/Journal. She has served on the editorial boards of Art Journal, which she chaired from 2018 to 2020, and Latin American and Latinx Visual Culture. Her book, Mexico's Revolutionary Avant-Gardes: From Estridentismo to ¡30-30! (Yale University Press), was awarded the 2014 Humanities Book Prize by the Mexico Section of the Latin American Studies Association. She was awarded the 2016 Arts Writers book prize from the Andy Warhol Foundation for her manuscript in progress, Art and Visual Culture under Venezuela's Bolivarian Revolution. 

"Flores exemplifies the type of professor we hope to attract to the University on every level," said Jimmy Wright, president of the Jefferson Scholars Foundation. 

With more than $180 million in endowed funds supporting its Distinguished Professorship Program, the Foundation continues to underscore its commitment to attracting exceptional faculty to UVA. Flores is the seventh holder of a professorship endowed by the Foundation to join the University's faculty. Active searches are underway for five more Distinguished Professors. In time, and with continued fundraising success, the Foundation expects to support as many as 25-30 outstanding faculty at the University.

At UVA, Flores intends to continue to advocate on behalf of disenfranchised and marginalized communities, artists, and historical actors. 

"Serving the public good is an integral part of my work, and I am delighted to teach and continue my research at such a highly regarded public university," Flores said. 

In particular, Flores is excited to be part of a public university that supports scholarly research on the Caribbean and the Americas. "UVA Press has a really well-known series called New World Studies, and that was a huge draw for me," she says.

To date, the series has published approximately 75 books that seek to redefine the cultural map of the Americas and to propose particularly stimulating points of departure for an emerging field.

Flores began work at the University in September 2023 and is currently teaching a seminar on Caribbean Aesthetics.