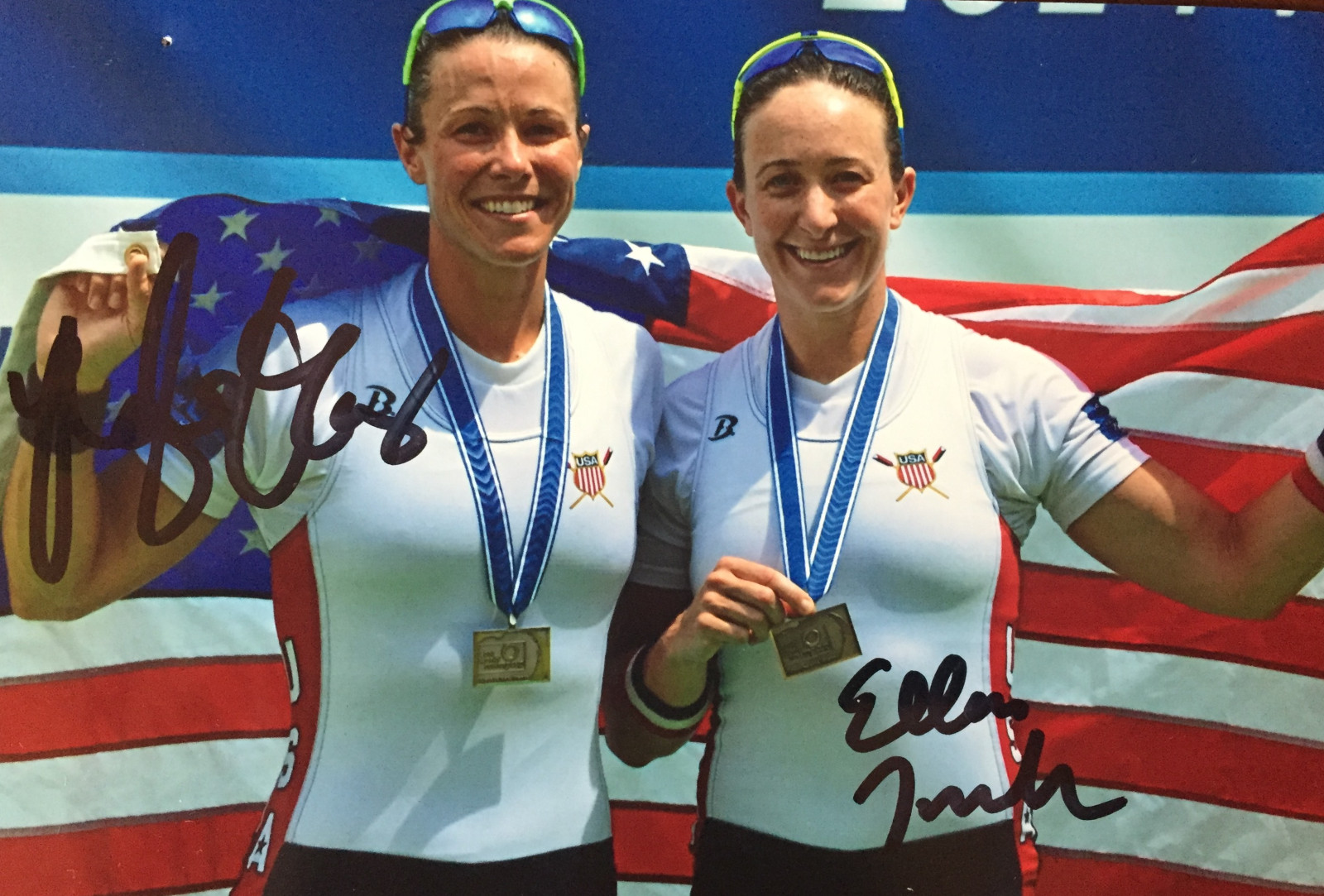 Jefferson Scholar Alumna and Former Two-Sport Athlete at U.Va., Meghan O'Leary, Fulfills Her Olympic Rowing Dreams
April 25, 2016
Meghan O'Leary, JS '07, earned a spot on the 2016 Olympic Rowing Team at the U.S. Olympic Team Trials on Sunday in Sarasota, Florida. O'Leary and her partner Ellen Tomek won the final of the women's double sculls competition, pushing through 2,000 meters in 7:09.11.
O'Leary came to U.Va. after being nominated for the Jefferson Scholarship by Episcopal High School in Baton Rouge, Louisiana, where she was a four-year captain of her high school's varsity softball and basketball teams, one-year captain of her volleyball team, two-year class president, student body president, and managing editor of the school newspaper—all while earning a 4.2 GPA. O'Leary was selected to receive the Jefferson Scholarship out of more than 800 nominations across the globe.
O'Leary continued an impressive track record of success at U.Va. as the Hilliard Family Jefferson Scholar. She fulfilled her dream of playing Division I athletics twice over. She became a two-sport athlete, exceling in both softball and volleyball. In addition, she was a member of the Student Athlete Advisory Council, a volunteer for the Special Olympics, a writer for The Cavalier Daily, host for Cavalier Sports Weekly TV Show, and she was a five-time member of the Atlantic Coast Conference Academic Honor Roll.
O'Leary is the first Jefferson Scholar to become an Olympian. "I continue to be awestruck by the many ways the Jefferson Scholarship Program makes such a lasting and never-ending impact. I truly think of the Foundation as family," said O'Leary.
Remarkably she did not pick up her first oar until several years after graduation in 2010. By 2013, she earned a spot on the U.S. Senior National Team and in 2015 she took home the silver medal in the World Rowing Cup II. She was recently honored for her athletic excellence by the U.Va. Athletics Department and the Maxine Platzer Lynn Women's Center on National Girls and Women in Sports Day.
O'Leary and Tomek will now head to the U.S. Rowing Center in Princeton, New Jersey to begin their training for the 2016 Olympics in Rio de Janeiro.