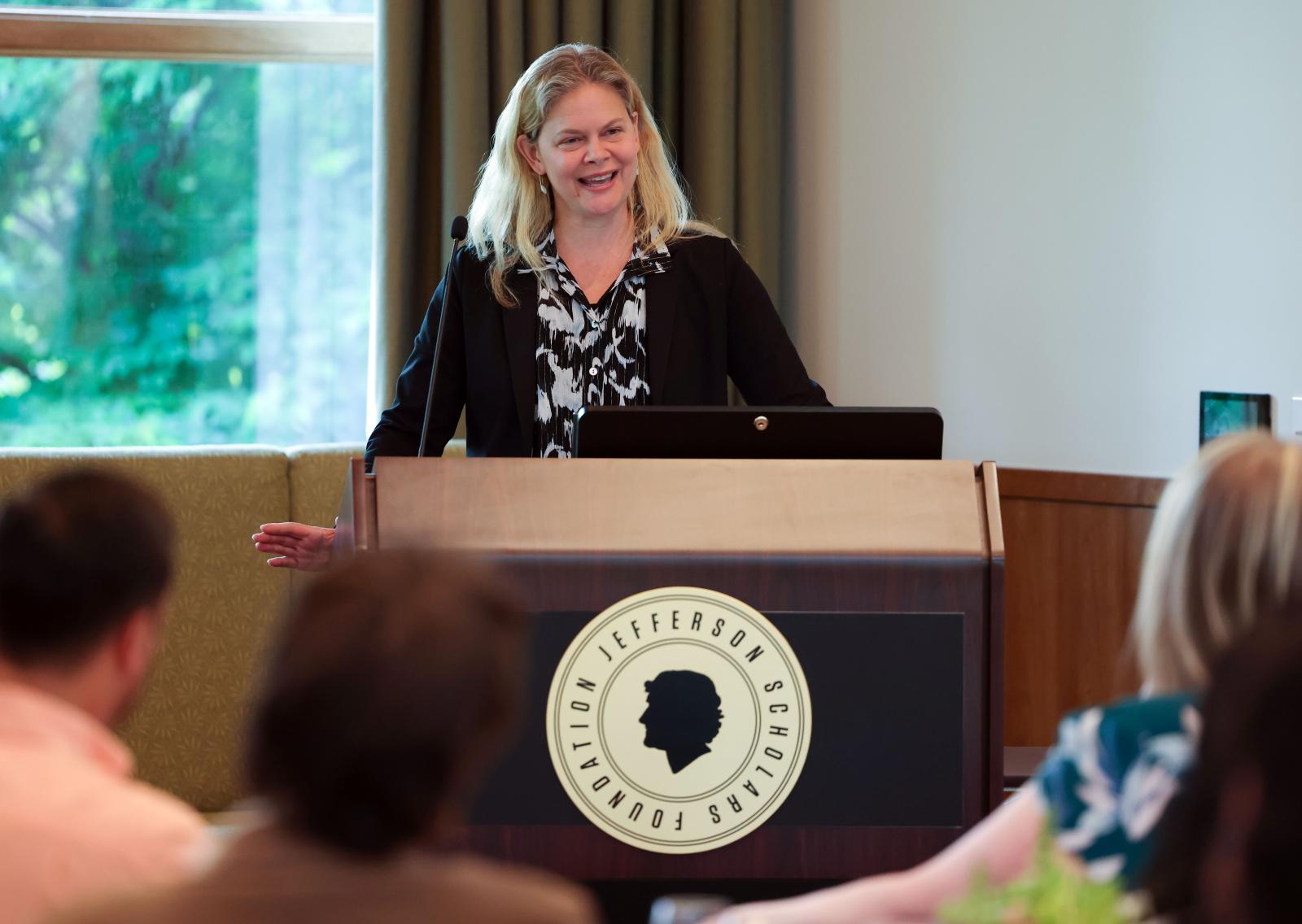 Foundation launches new lecture series in honor of retired history professor Brian Balogh
June 6, 2023
The Jefferson Scholars Foundation presented the inaugural Brian Balogh Lecture Series last week as part of its National Fellowship Program's 2023 Spring Conference. 
National Fellow alumna Beverly Gage was selected as the inaugural speaker and delivered a talk on her most recent book, G-Man: J. Edgar Hoover and the Making of the American Century. This captivating biography of former FBI director J. Edgar Hoover received the 2023 Pulitzer Prize for Biography, the Bancroft Prize in American History, the National Books Critics Circle Award for Biography, the Los Angeles Times Book Prize in Biography, and the Barbara and David Zalaznick Book Prize in American History. Beverly teaches 20th-century U.S. history at Yale University. Her courses focus on American politics, government, and social movements.
Brian Balogh, who taught history at UVA for more than two decades and co-hosted the popular podcast "Backstory with the American History Guys," founded the National Fellowship Program in 2000. Before retiring in 2022, his efforts helped build a community of nearly 350 world-class scholars who share a common interest in studying and shaping U.S. history, politics, public policy, and foreign relations. The Brian Balogh Lecture Series will take place annually at the Foundation as part of the National Fellowship Program. 
Watch the lecture