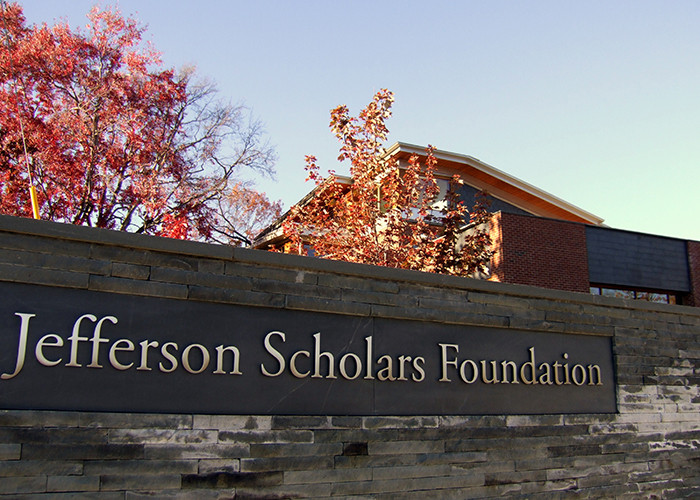 Foundation establishes first Distinguished Professorships in Engineering
October 16, 2023
The Jefferson Scholars Foundation and the University of Virginia's School of Engineering and Applied Science recently announced the creation of two new professorships at the School of Engineering, the first ever for the School. This new partnership, made possible by longtime benefactors, Michael Pausic and Kelley MacDougall and John and Anne Koch, plus matching funds from the University's Bicentennial Professorship Fund, for a total investment of $10 million, will enhance scholarship and research in Systems and Information Engineering.

The Foundation has a long history of partnering with the Engineering School. Since its inception in 1980, the Foundation has supported a total of 142 outstanding Engineering students, committing more than $21 million in undergraduate scholarships and graduate fellowships. Currently, the Foundation supports 19 Jefferson and Walentas Scholars who are pursuing their undergraduate degrees in the Engineering School, as well as 10 Jefferson Fellows who are pursuing a Ph.D.

In 2010, thanks to a $1 million contribution from an anonymous donor, the Foundation established the Hartfield Excellence in Teaching Award, an annual award designed to recognize Engineering faculty who exemplify the highest standards and practices of teaching. To date, the Foundation has awarded approximately $388,000 to 34 exceptionally talented Engineering faculty members.

The Pausic Family Jefferson Scholars Foundation Distinguished Professorship in Operations Research and Financial Engineering and the John B. and Anne M. Koch Jefferson Scholars Foundation Distinguished Professorship in Systems and Information Engineering will deepen the Foundation's partnership with the Engineering School by helping to attract two new, world-class faculty members to UVA.
Learn more