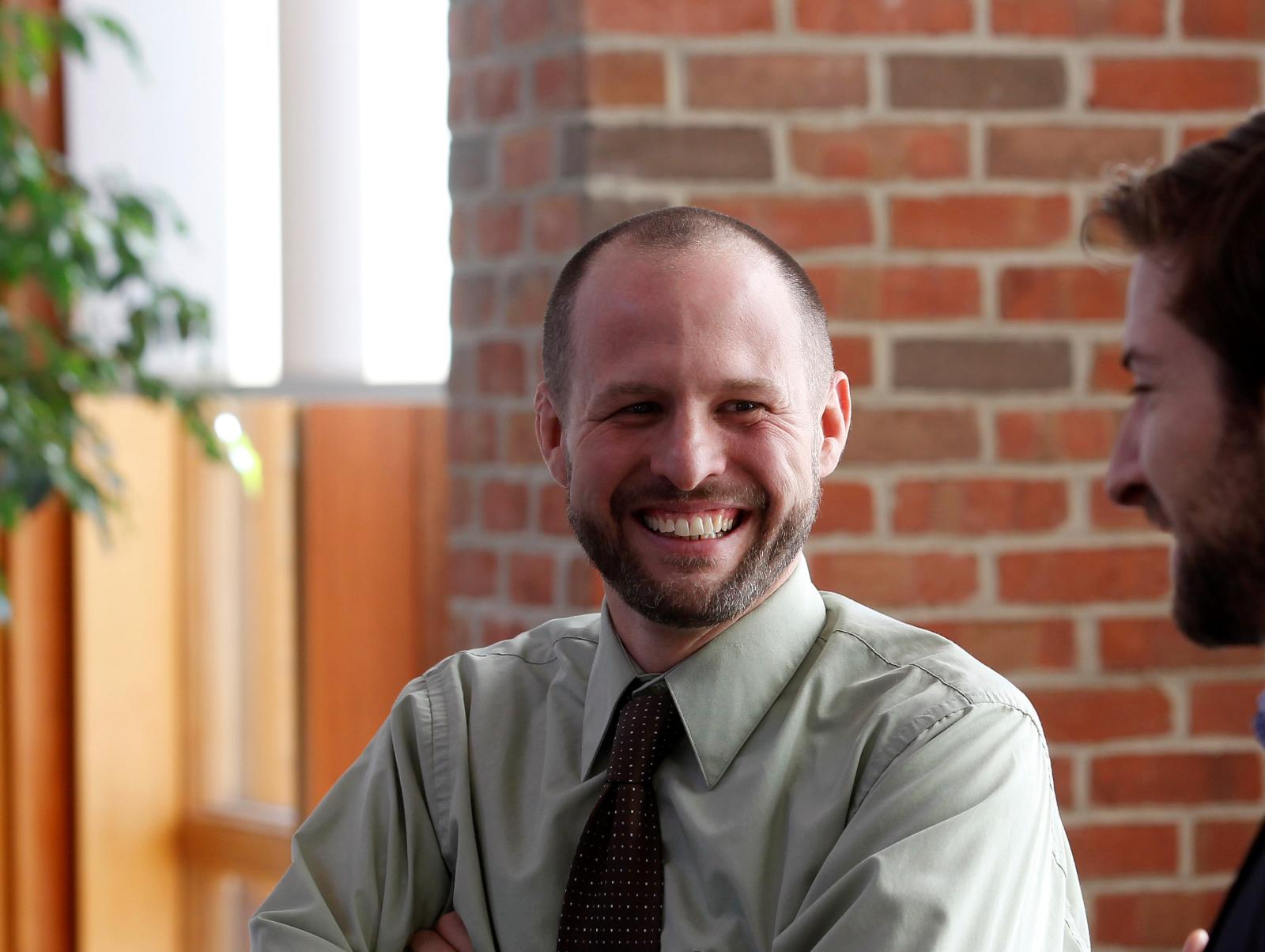 Aaron Reedy, JF '17, among five graduate teaching assistants at the University to receive recognition for oustanding teaching
April 28, 2016
Aaron Reedy, JF '17, is no stranger to the classroom. Before coming to the University to pursue his Ph.D. in biology, he was a public high school teacher in Chicago, where he used innovative projects to inspire his students to explore the wider world of science. In pursuit of great teaching moments, he kayaked down the Mississippi River, immersed kids in field studies of reptile reproductive biology and climate change, and carried out professional-level science experiments in the classroom.
As a teaching assistant at U.Va., his infectious enthusiasm for biology has continued to spark curiosity and a love for learning in undergraduates. It is no wonder, then, that he was recently selected as one of only five teaching assistants at the University to receive a teaching award sponsored by the Office of the Executive Vice President and Provost.
To read more about the awards and the 2016 recipients, click here.