Foundation Donors Invest In More Ways Than One
The story of the Jefferson Scholars Foundation cannot be told without also telling the stories of the thousands of alumni and friends who have invested in our mission through private support.
Throughout the Foundation's 42-year history, donors have generously supported our mission. Learn about some of their stories below, and discover the enduring impact of private support.
A Transformational Gift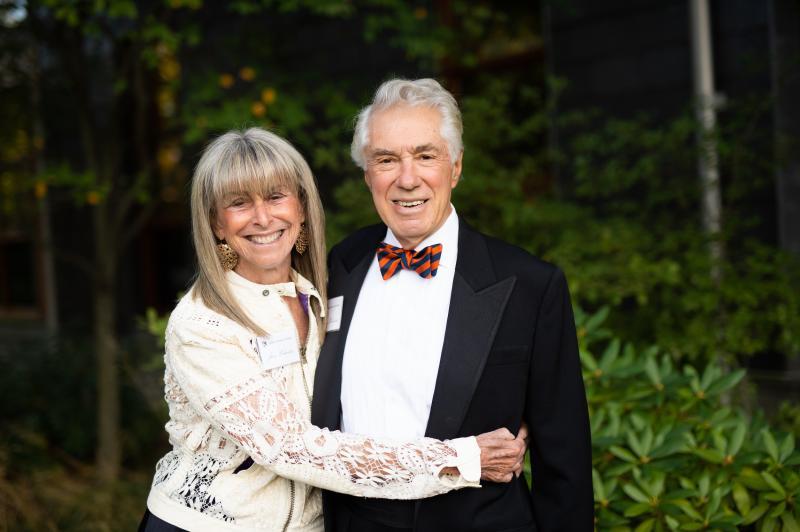 In October 2019, the Foundation announced a $100 million gift from David and Jane Walentas, the largest gift in University of Virginia history devoted entirely to the endowment of scholarships, fellowships, and professorships. The bulk of the gift — $75 million — is committed to scholarships and fellowships for first-generation students, with the remaining $25 million dedicated to fellowships and professorships through the Jefferson Scholars Foundation and Darden School of Business.
A Legacy Gift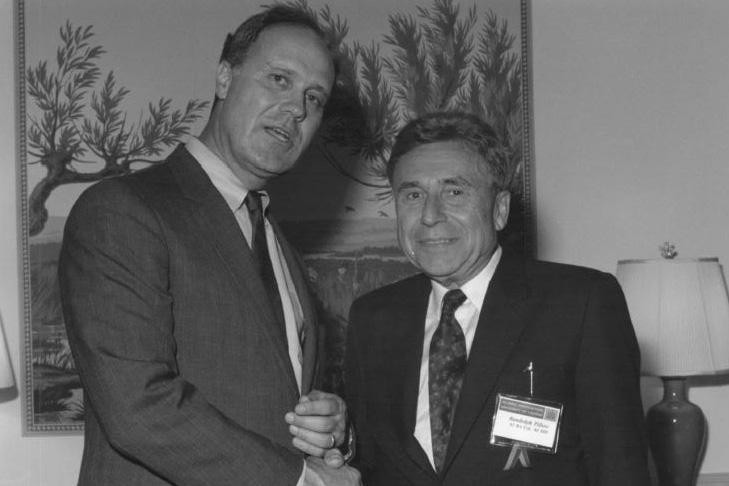 The extraordinary generosity of longtime friend and benefactor of the Jefferson Scholars Foundation, Dr. Randolph Preston Pillow (Col '42, Med '49), was realized in 2017 with an unprecedented estate gift of over $9 million. Dr. Pillow, who passed away in 2015, believed that the University was a special place where the most promising leaders, scholars, and citizens could continue to learn and do great work. His support of the Foundation's mission was unwavering and serves as an example not only of the power of philanthropy, but also of the tremendous impact that planned giving can have on an organization. His support enables the Foundation to attract outstanding students like Tahi Higgins (JS '23) to U.Va. in perpetuity. 
A Collective Gift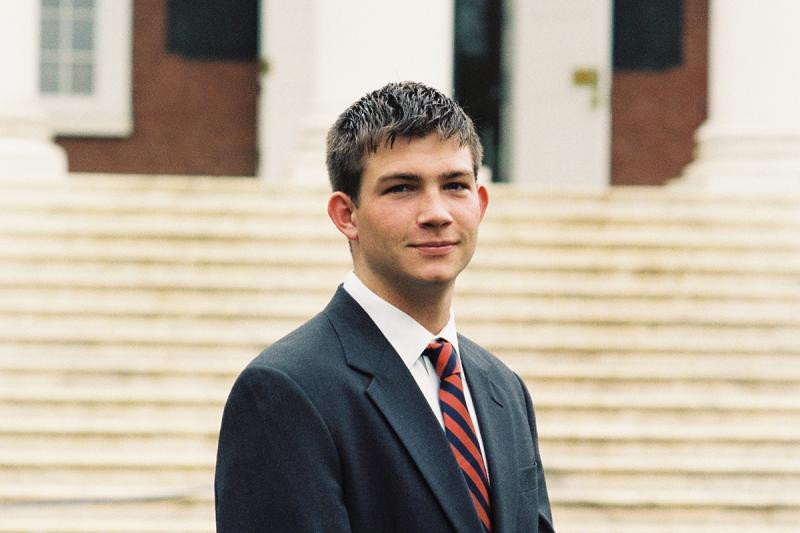 In 2017, alumni of Delta Kappa Epsilon at U.Va. announced in less than one year they had raised $1 million to endow a Jefferson Scholarship in memory of David Magoon, a DKE and Jefferson Scholar from the Class of 2003. David exemplified the qualities of a true leader, scholar, and citizen before tragically losing his life in 2006 while a student at Harvard Medical School. Dozens of DKE alumni at U.Va. continue to support the Delta Kappa Epsilon Jefferson Scholarship in Memory of David Magoon every year and are an example of how individuals can come together to endow a Scholarship.
Contact Us
For more information and to learn more about how your gift can support the Foundation, please click the button below or contact Pat Ingram, Director of Development.