Donor Spotlight
The Power of Philanthropy
The story of the Jefferson Scholars Foundation cannot be told without also telling the stories of the thousands of alumni and friends who have invested in our mission through private support.
Over the course of the Foundation's 43-year history, donors generously have supported our efforts in a number of meaningful ways. From one-time and recurring gifts to multi-year pledges and bequests, the individuals and families who support the Foundation continue to make a lasting impact. 
A Scholar alumnus gives back
Jefferson Scholar alumnus Ted Blake and his wife Jackie are among the many alumni, volunteers, and benefactors of the Jefferson Scholars Foundation who have aspired to endow a named Scholarship, Fellowship, or Professorship at some point in their lives. For them, gift planning proved an effective strategy to help them meet their tax, financial, and estate planning objectives, while also achieving significant charitable impact.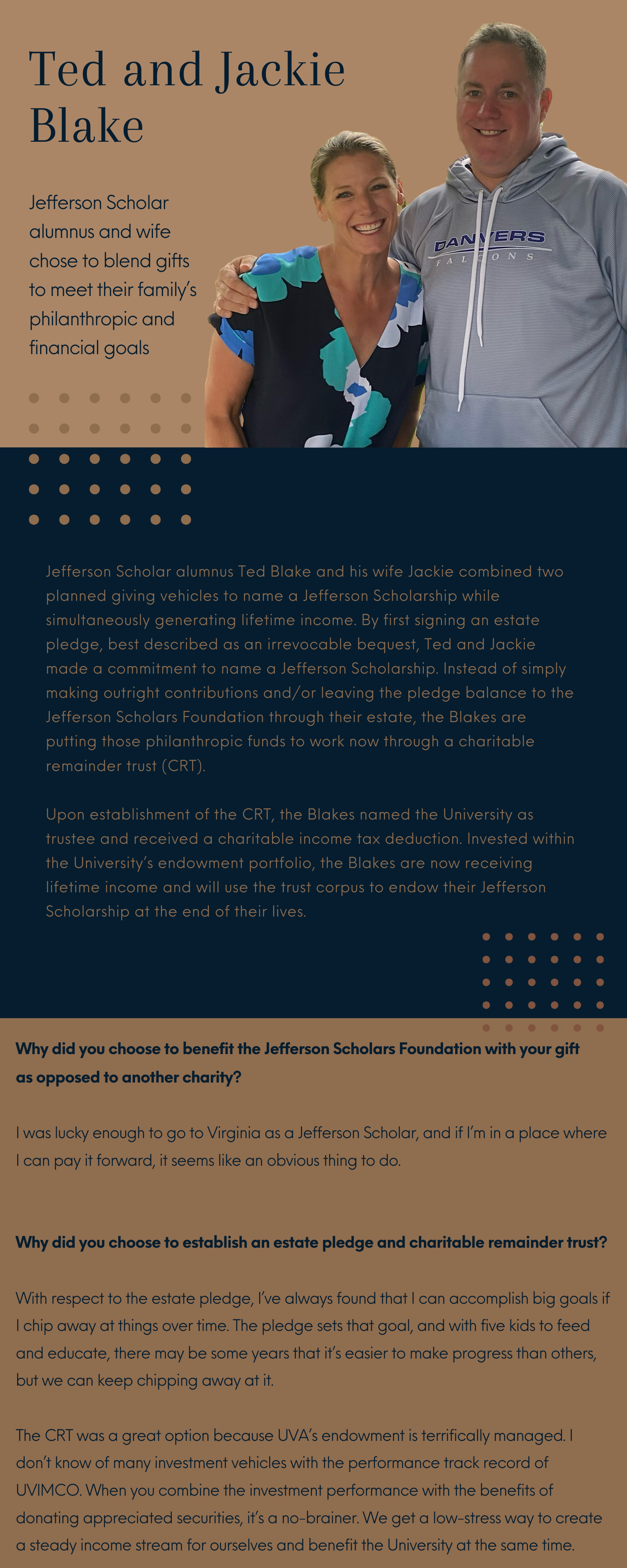 About
UVIMCO
UVIMCO provides investment management services to the University of Virginia and associated organizations to serve the University's mission. UVIMCO's primary objective is to maximize the long-term, inflation-adjusted returns commensurate with the risk level of the University. Its secondary objective is to secure higher returns than the passive policy portfolio, which provides asset allocation guidelines for the Long Term Pool.